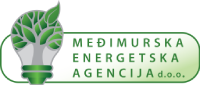 Who are we?
Medjimurje Energy Agency Ltd (MENEA) is a regional energy agency established in 2008. MENEA was founded and is since been functioning having in mind goal of promoting idea of sustainable development in accordance with actual needs in the area of the County of Medjimurje while focusing on enhancement of the use of Renewable Energy Sources (RES) and Energy Efficiency (EE).
Energy management in the public buildings of the County of Medjimurje;

Coordination and implementation of regional subsidiary program for households in the areas of EE and RES:

Solar collectors for Medjimurje;

Love Medjimurje – Use renewable energy sources;

Love Medjimurje – Save energy;

Coordination of broadband infrastructure documentation preparation;

Involved in integrated passenger transport documentation preparation;

Comprehensive refurbishment of buildings in public sector;

Advisory role for citizens in implementation of national programme for energy refurbishment of family houses.
Establishment of local energy agencies (IEE);

Operational Programme Slovenia-Croatia (followed by European territorial cooperation Slovenia-Croatia):

IR-OVE – Innovative cross-border region for renewable energy sources (IPA SI - HR);

BIOREGIO – Green cross-border region (ETC SI-HR);

EUpeR – With energy efficiency against energy poverty (ETC SI-HR);

Cross – border Co-operation programme Hungary-Croatia:

EE SUN - Energy Efficient Sustainable Urban Neighborhood;

SEPlaM-CC - Raising capacity of cross-border public institutions in sustainable energy planning and management and climate change mitigation;

CO-EMEP - Improvement of cooperation for better energy management and reduction of energy poverty in HU-HR cross-border area;

Interreg Central Europe:

Dynamic Light - Towards Dynamic, Intelligent and Energy Efficient Urban Lighting;

RURES - Promote the Sustainable Use of Renewable Resources and Energy Efficiency in Rural Regions;

ENES-CE - Collaboration between public bodies and citizen energy groups in implementing local energy strategies in Central Europe;

Interreg Danube Seed Money Facility:

RuGeoHeat - Analysis of the shallow geothermal energy exploitation potential and its' use in heating of rural and semirural area;

Horizon 2020:

CEESEU - Central and Eastern European Sustainable Energy Union.
Energy efficiency action plans for three-year period for regional authorities and Annual energy efficiency plans for regional authorities (multiple documents developed for Medjimurje County);
SEAPs and SECAPs for local authorities (whole documents for Čakovec, Prelog, Nedelišće, Sveti Juraj na Bregu; RVA parts for Đakovo, Varaždin, Virovitica, Kastav, Vodnjan, Matulji, Žminj);
Energy audits of public lighting for towns and municipalities (Municipality of Nedelišće, Municipality of Đelekovec, Town of Čakovec, Town of Koprivnica, Town of Prelog, Town of Mursko Središće);
Energy audits of private and public buildings.
Organisation and implementation of workshops, educations and webinars related to:

Energy efficiency in private and public sector;
Usage of renewable energy sources;
Circular economy and green public procurement;
Public lighting;
Energy cooperatives;
Energy poverty;
Specific relevant themes related to energy sector;

Continuous cooperation with regional and local authorities to raise their capacities in energy planning and energy projects implementation;
Assistance to SMEs in improving their business in the scope of energy efficiency and RES usage as well as with finding funding for their projects.
Monitoring energy and water consumption for 129 buildings owned by Medjimurje County or institutions founded by Medjimurje County through national, central Information energy management system (ISGE);
Analysing and reporting annually on the consumption of energy and water to national control bodies;
Giving advises to public institutions on energy saving possibilities and behavioural changes needed to be implemented to minimize energy and water consumption;
Assisting the institutions to procure electric energy and natural gas through aggregated public procurement procedures.
Topics of special interest
Energy efficiency in all sectors including energy planning (nZEB)
Use of renewable energy sources (hydrogen, geothermal, solar, biomass)
Smart cities / smart regions / smart grid
Innovative financing instruments and funding possibilities
---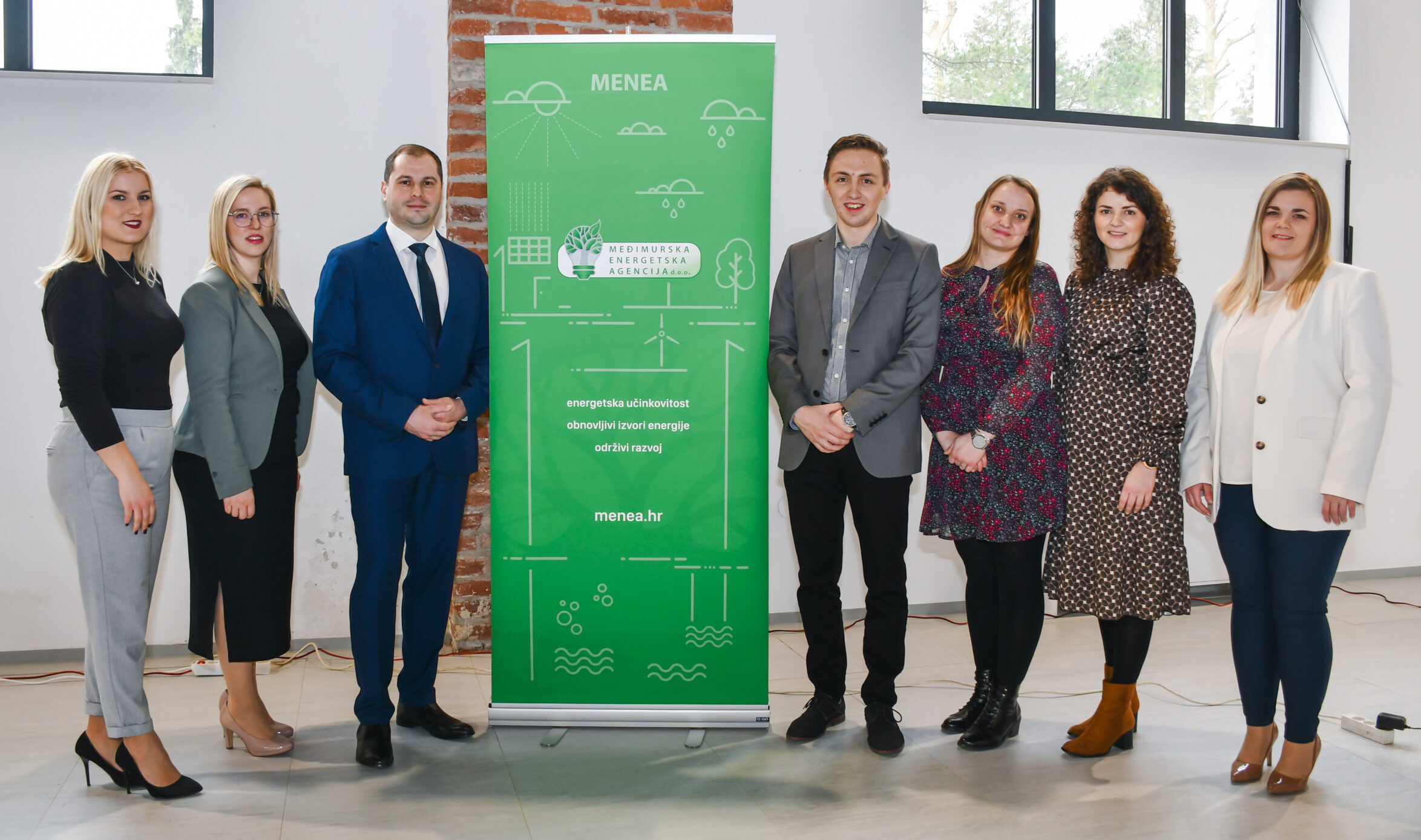 Our team
We are a team of 7 highly educated enthusiasts constantly searching for new ways to improve life standard in our region. Our main concerns while implementing activities and projects are sustainable rural and urban development, especially in energy sector, as well as mitigation and adaptation to climate change.